2021 Workshops and Events
After over a year, AFJN was finally able to begin in-person advocacy trainings on the continent of Africa with both the Women's Empowerment (WE) and the Africa Church Together Against Corruption Projects. In-person meetings are crucial during the nascent stage of education and advocacy workshop trainings. AFJN continued holding virtual meetings, trainings, and mentorship in addition to in-person advocacy.
As a 501(c)3 organization, AFJN relies on individual and organizational membership, grants and donations from supporters for our operations and programs. Many of our organizational members are Catholic missionary communities in the U.S. and Africa. We are an extension of missionary witness in the difficult yet important arena of US political decisions that affect African people. 
1998
Founded
Your content goes here. Edit or remove this text inline or in the module Content settings.
2004
Best Brewery Award
Your content goes here. Edit or remove this text inline or in the module Content settings.
2015
Opened LA Tap Room
Your content goes here. Edit or remove this text inline or in the module Content settings.
2004
Best Brewery Award
Your content goes here. Edit or remove this text inline or in the module Content settings.
2015
Opened LA Tap Room
Your content goes here. Edit or remove this text inline or in the module Content settings.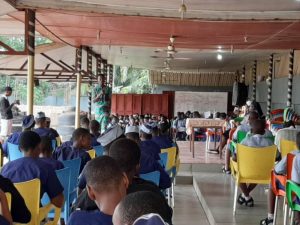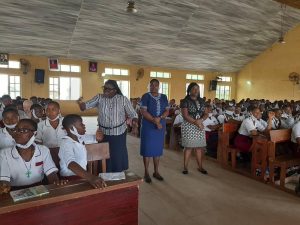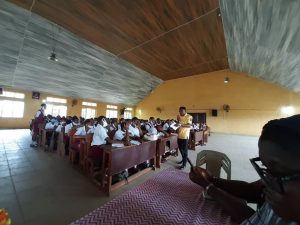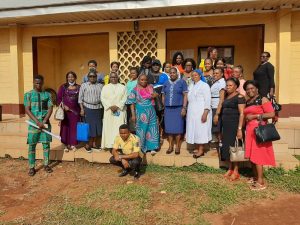 Democratic Republic of the Congo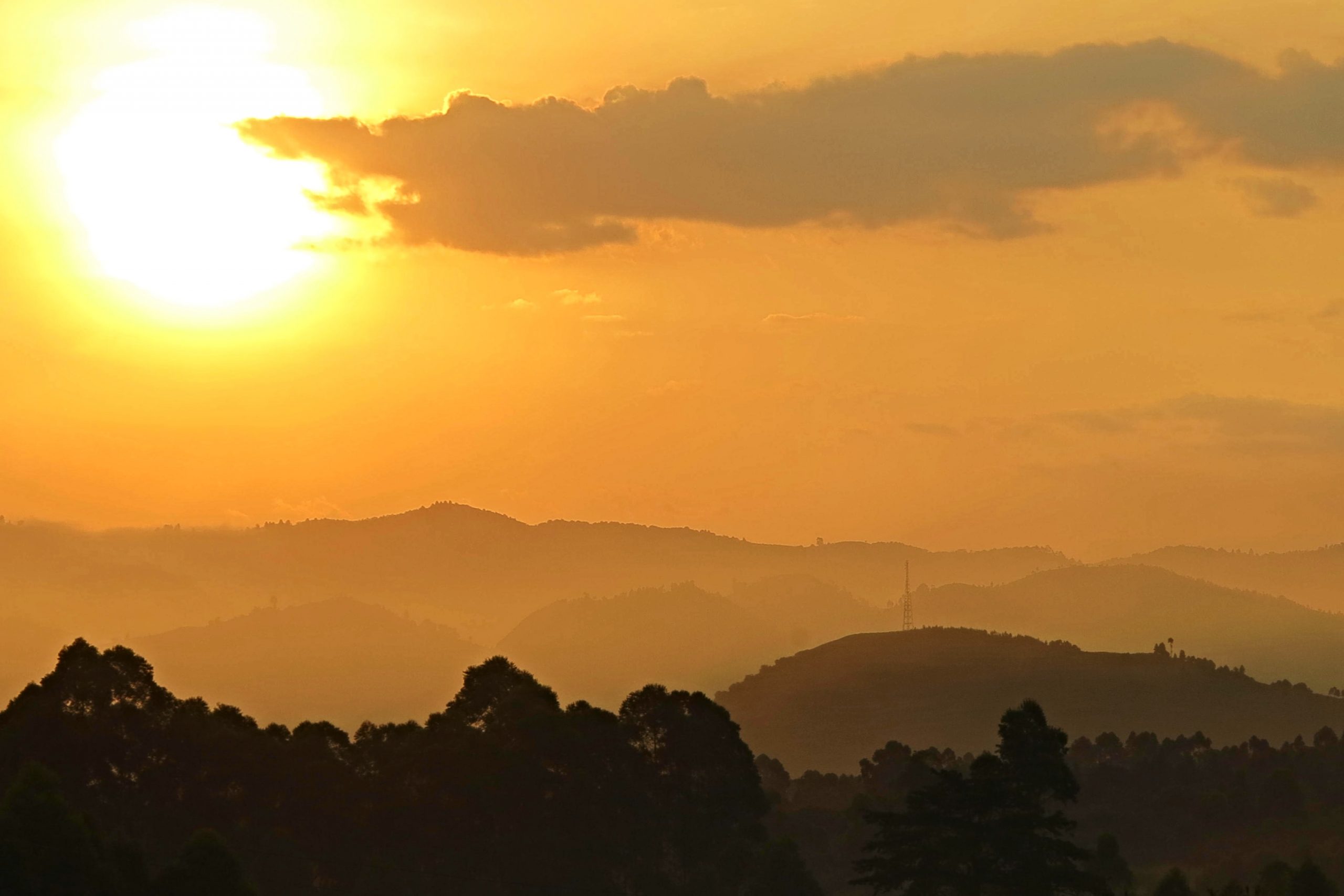 AFJN's WE advocacy in the Democratic Republic of Congo has started with a team of three sisters who have traveled to four rural villages raising awareness on human trafficking. In 2022, WE is planning a collaborative workshop with the Dominican Office for Justice and Peace for the sisters on the environment.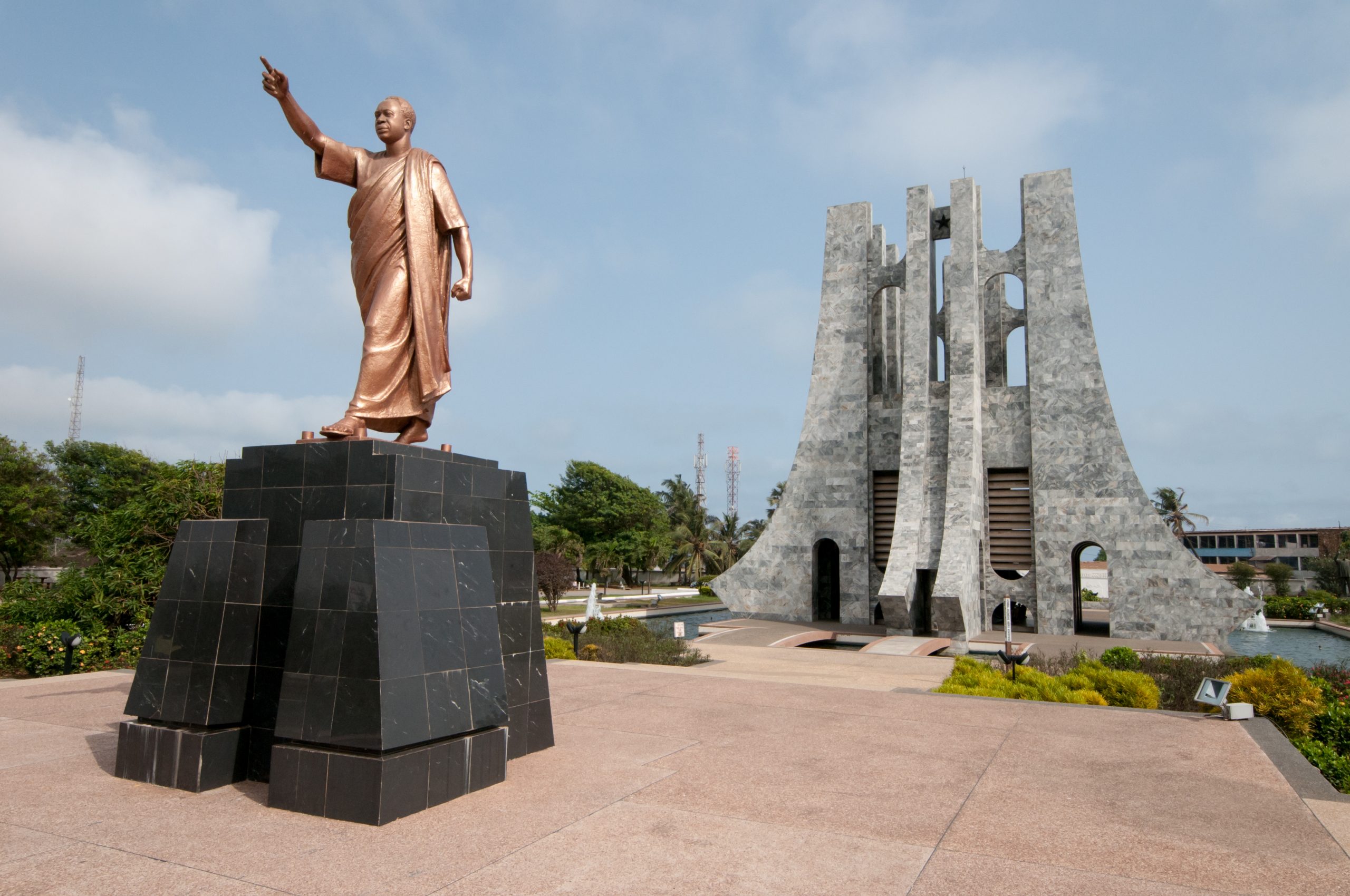 From May 22– 28th, AFJN's WE and African Church Together Against Corruption (ACT) projects did joint advocacy and awareness events in Ghana. The sisters spoke at gatherings in Battor-Dzodze, Apolonia, Fodwoku, Atebubu-Garadima, and Brewaniase. The group educated locals and high school students in these towns on land grabbing, human trafficking, women empowerment, and child labor. The workshops were well attended.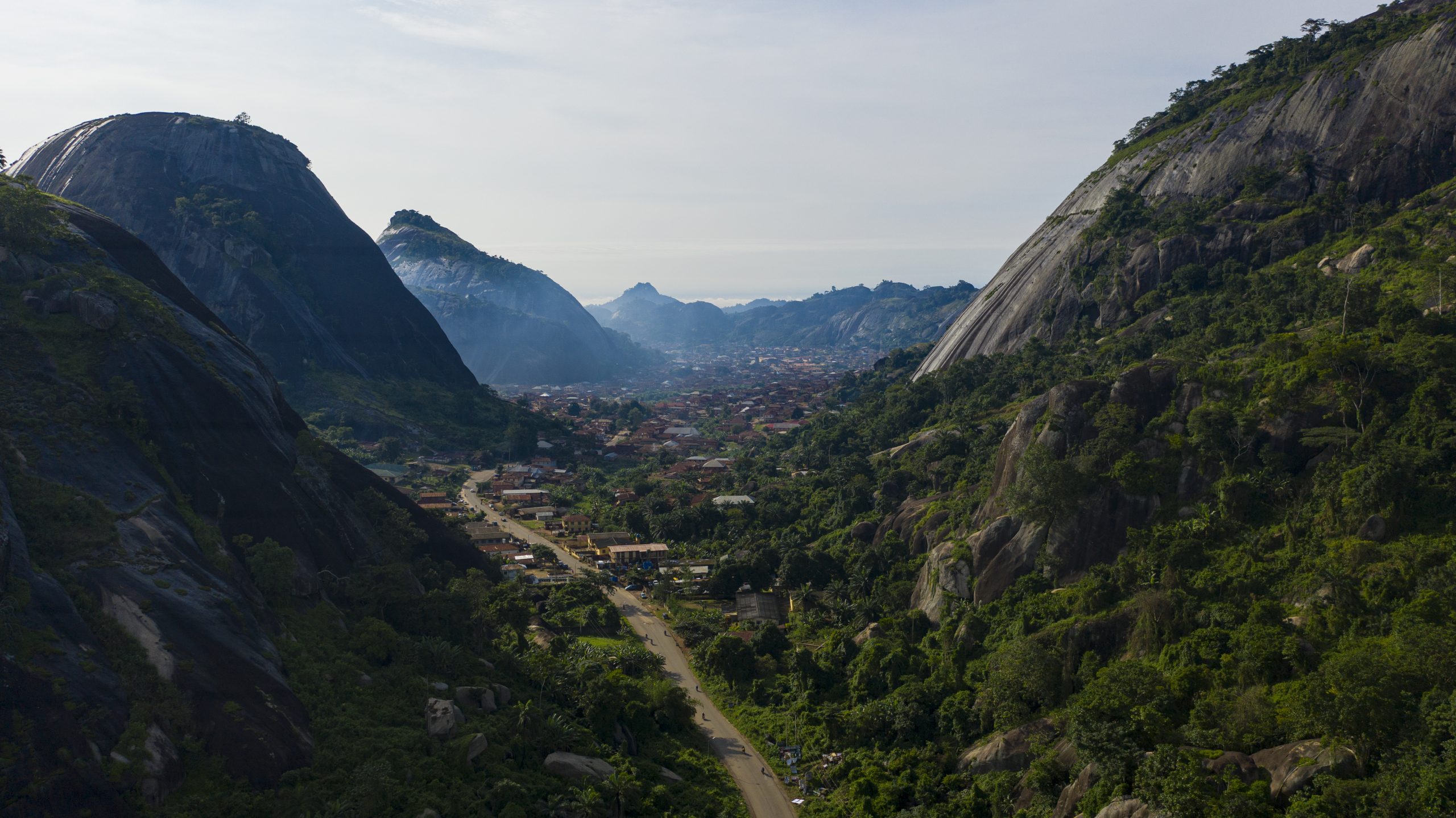 As part of the WE project, sisters and youth have been holding several events on gender-based violence and human trafficking each month.
On May 6 the team engaged 1000 students and staff of Federal Government College Odi and discussed how to protect students from rape and human trafficking. On May 16 they held a 3-hour meeting with the Abari Community on violence in the family and its consequences and human trafficking. They also met with 350 women of the Catholic Women Organization (CWO) in Kaima and discussed child abuse and child trafficking.
The May 22 "Youth Arise and Shine – Now is the Time" AFJN-Nigeria Youth Leadership Training Workshop on human trafficking and child labor, gender–based violence, land grabbing, and communicable conflicts held in the Jos Province of Nigeria, had 100 youth empowered to speak against violence on the radio, advocating for non-violence, public witnessing, and campaigning in parishes and communities.
The July 8-17 "Let us work together to eradicate human trafficking" campaign in Uyo AkwaIbom State began with research by Valentine Iwenwanne in the region who discovered that two things were driving human trafficking in the area: ignorance of its reality and lack of will to fight the evil. Mr. Iwenwanne presented his findings during "AFJN Report: Current State of Human Trafficking in Nigeria (Akwa Ibom State) 2021" ahead of the workshops. To garner attention for the workshops, for seven days leading up to them, jingles in English and the native language about human trafficking were played on popular radio stations. The July workshops was for 6-hours at Holy Infant Secondary School, Oron, with 1,200 staff and students and a drama on human trafficking written and produced by the students and other workshops at Mbribit Iram Community and Cathedral Community.
On July 12 the stakeholder meeting had over 200 stakeholders from government, civil society, youth, parishes, and the vicar of the diocese. The participants pledged to end human trafficking. The Nigerian Drug Law Enforcement Agency (NDLEA) invited the group to speak with the zonal office director and staff. The sisters did an advocacy visit to NDLEA and advocated for a rehabilitation facility for female drug abusers (since there wasn't one).
The rest of the days were more engagement and workshops with youth including: 1500 girls from Notre Dame Girls Secondary School Ura Edet Obo Essien Udim LGA; over 100 youth marching on the streets of Uyo with the sisters about ending human trafficking; town hall meeting with over 300 men and women at Afagh Eket Community, including the chief and his cabinets;, and 2,000 high school student at St. Peter and Paul Secondary School Ibeno; Town hall with Ibeno community where a youth leader spoke about the mass drowning of 13 girls by their traffickers; Town Hall at Oron Local Government with 16 village chiefs and over 300 men, women, and youth. Many of these meetings led to a strong commitment by the leaders, chiefs and families to protect their children and start acting as a community to identify and the eliminate human trafficking in their communities. Many sad stories of real life trafficking were shared by members of the community.
On July 30, the World Day Against Trafficking in Persons, the Women and Children Justice Initiatives and AFJN held a one day advocacy event at the Cathedral Church of the Good Shepherd Enugu. NAPTIP also held events to raise awareness. The sisters also were part of a week-long sensitization in schools and churches organized by a sister who received AFJN training in UYO. With AFJN mentorship, she mobilized the JDPC, NAPTIP and Catholic Lawyers to join the march against trafficking.
In August sisters met with the Catholic Women's Organization at Bamishi Abuja where the women pledged to kick out trafficking in their communities.
In September "AFJN Nigeria Youth Video for Peace" premiered. The youth produced this video calling for peace over the increased tensions and violence among their communities caused by the growing instability. The youth shared the video among themselves and their social networks including WhatsApp. Also the sisters and the youth were invited by the Catholic Archdiocese of Jos to participate in "Youth Week 2021" September 5-11th where they talked about the importance of advocacy in the struggle for justice.
In October, ahead of the 2021 election in Jos, Nigeria, AFJN – Nigeria youth produced and circulated a video calling for nonviolence ahead of the elections. Generally elections in Nigeria are bloody and politician are known to use youth to perpetrate the violence. In the video, the youth ask others not to engage in violent activities during the elections. Post-elections the youth reported to Sr. Eucharia, that Saturday's elections were not violent – the youth refused to be used to perpetuate the violence.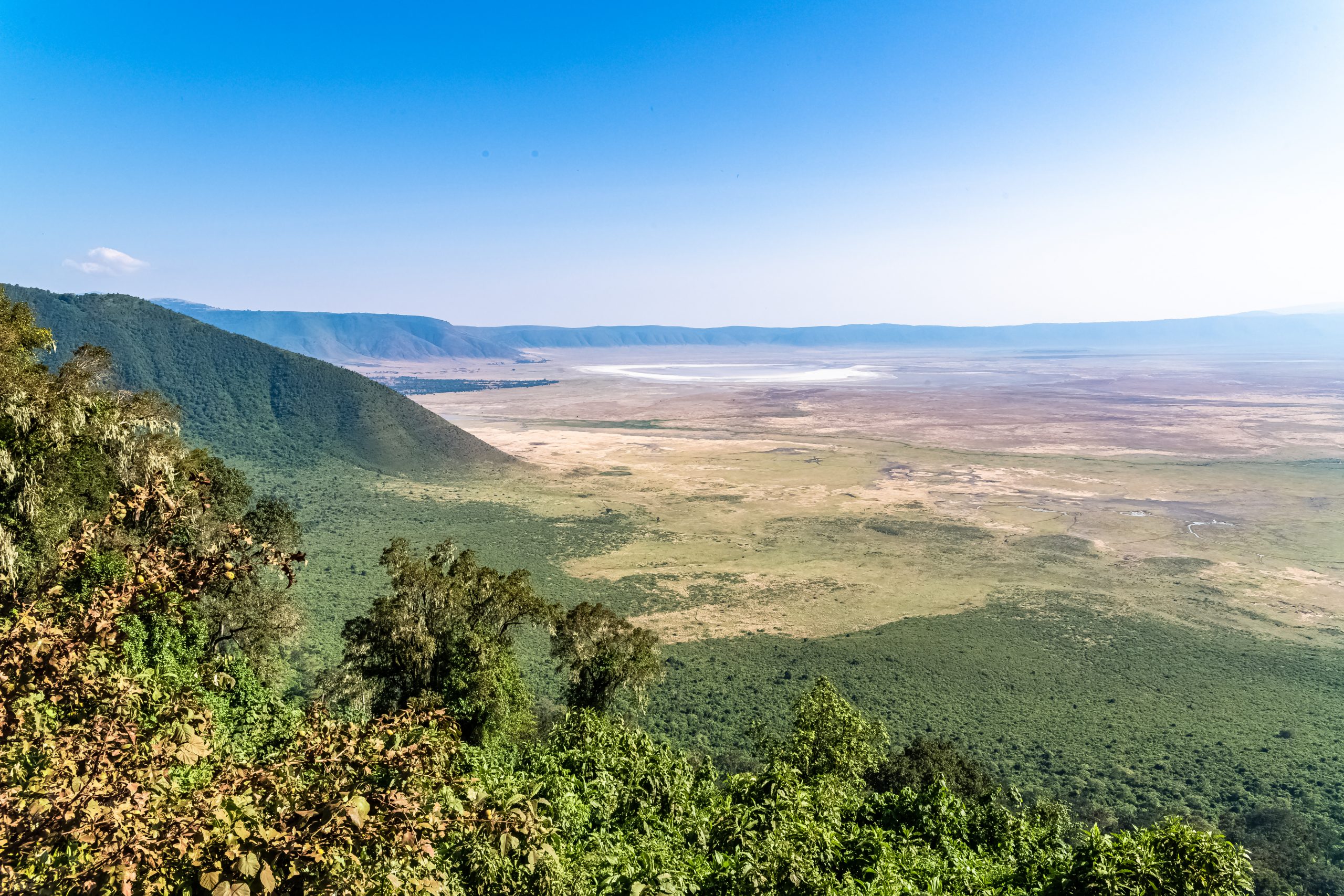 Prior to the workshops with youth and sisters, AFJN commissioned research by Denis Mpagaze into the prevalence of human trafficking in Tanzania where he found that gender inequality and lack of awareness on human trafficking are two major issues. The youth also created a human trafficking jingle that was aired for a week prior to the youth workshop to draw public attention to the issues.
On June 19, AFJN held "Tanzanian Youths: Working Together to End Human Trafficking" for youth in Songea, Tanzania. This one-day workshop with the youth was held in-person with AFJN giving Zoom presentations on gender-based violence and on Human Trafficking. One hundred youth of various ages attended and even the District Commissioner of Songea participated on Zoom. After the workshop the youth created the AFJN Youth Network in Tanzania where the youth continue to gather and use social media and other outlets to disseminate knowledge to the public including a standing appearance on Jogoo Radio F.M 930 every Saturday from June to the
present time.
AFJN also held "Witnessing to Our Faith in the Public Square" workshops for the sisters on August 16-20. Over 80 sisters from over 50 different congregations attended the 3-day workshop including an advocacy visit to the Commissioner for Home Affairs. During the visit the Commissioner was so impressed he said he will use the advocacy letter written by the sisters in his future discussion with other leaders on the issues of human trafficking. Additionally, he said that he would be implementing a new procedure where the chief must sign a document before a child can leave the village. If an officer did a search on a bus and found a child without the proper signed document the child would be taken off the bus and returned to the chief. Following the workshop the sisters have hosted two awareness creating events which AFJN staff participated via Zoom. Events were covered by seven local media outlets.
On September 10 and 11, the sisters held a public campaign against human trafficking with 270 staff and students in Dar es Salaam where they met with the Temeke District Officer and Social Welfare Officer and they visited with the former Ambassador to Japan. The workshop was broadcast on TV, the sisters were also on Sauti Ya dada Wadogo radio and on Radio Tumaini https://youtu.be/rSsuk8kW8oQ, https://youtu.be/9cY5FpP5q-g, https://youtu.be/r4qpt-bOt2M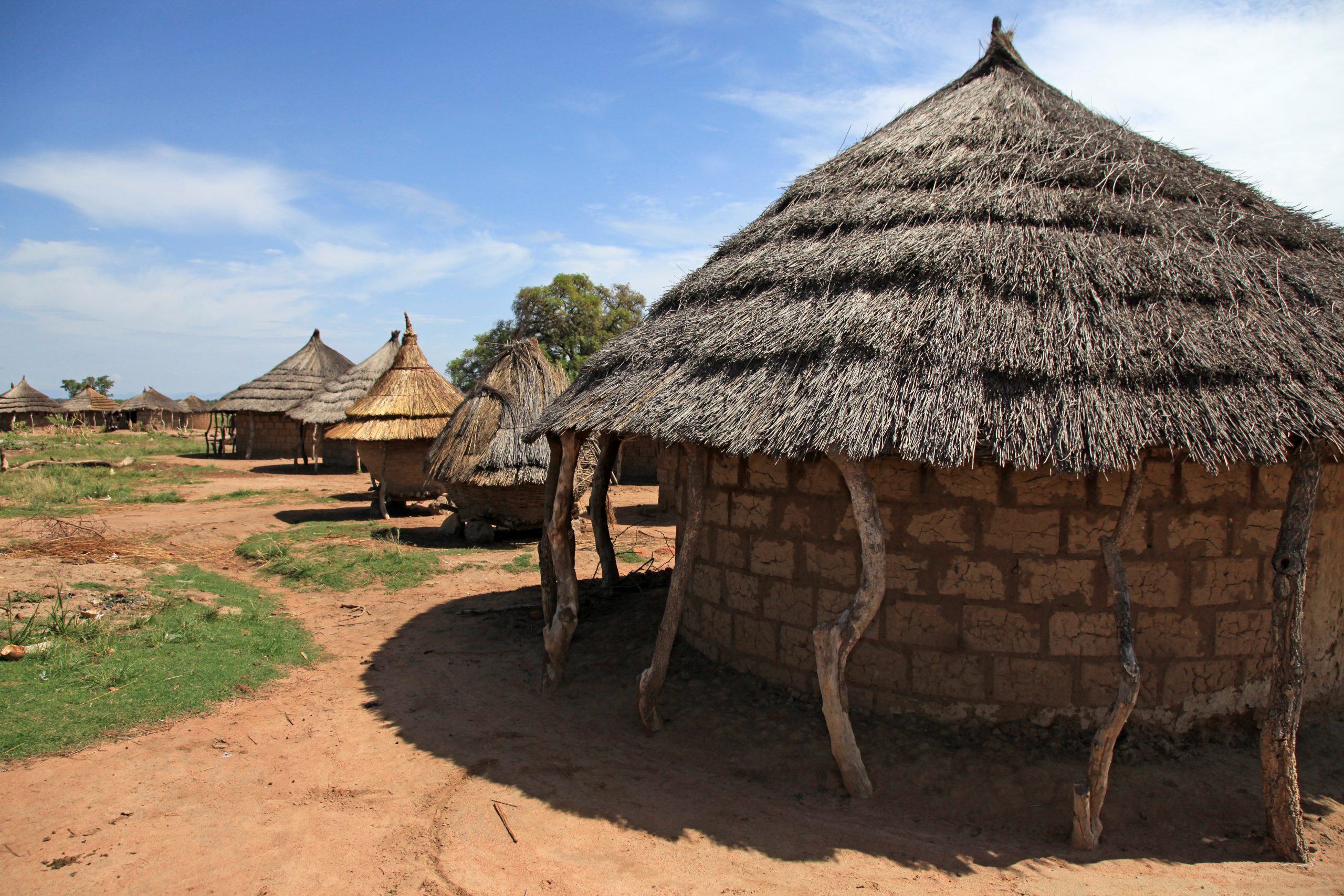 Following the spring workshops, the sisters in Uganda produced a "Brief History of the Africa Faith and Justice Network Uganda" video about AFJN's advocacy work in Uganda, the creation of Africa Faith and Justice Network – Uganda, and the successes they have had on educating others about domestic and Gender-Based Violence including working with survivors and advocating against human trafficking.
In July and September, AFJN remotely mentored sisters on human trafficking prevention and educational outreach to new communities which led to: a radio program with Fort Portal's Jubilee Radio 105.6 on the World Day Against Human Trafficking; outreach to the Anglican church community, to join the sisters in interfaith advocacy against human trafficking; and building a support group of 30 youth survivors by providing counseling and a community support network.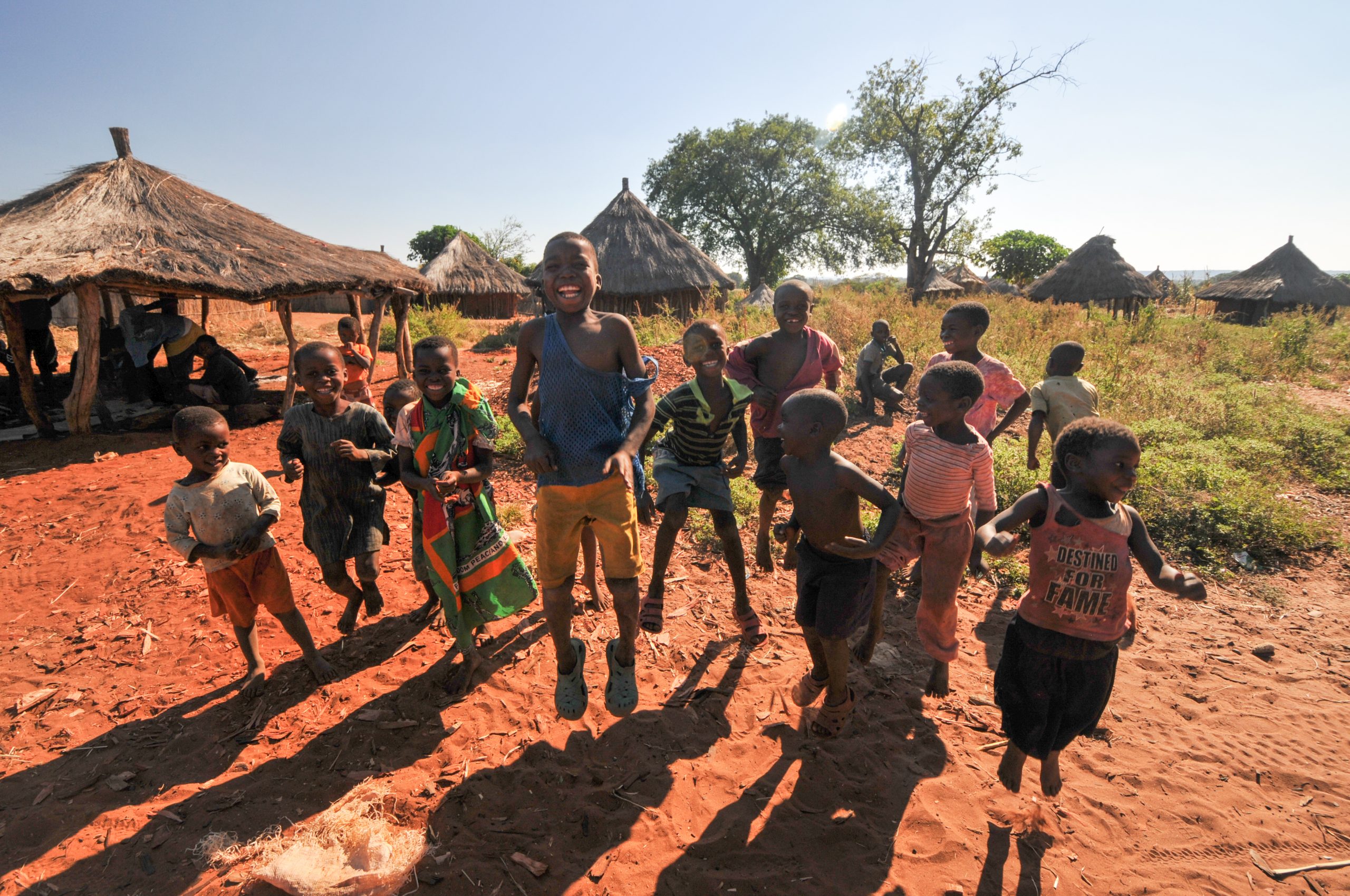 In May, the WE Project held a Zoom discussion on "Advocacy as a Christian Calling" with Executives of the Zambian Conference of Women Religious to spark their interest in advocacy and training of sisters in this important work. A follow up workshop for the Major Superiors in Lusaka is scheduled for November 13 and a workshop for Sisters from different religious congregations is scheduled for November 14-16.
Re-Trafficking Prevention
AFJN has been working with three survivors (two in Uganda and one in Nigeria) who were trafficked abroad. The witness these survivors provided during our workshops and trainings have been immeasurable. Thanks to additional funding from the Sisters of Notre Dame de Namur Base Communities, AFJN was able to provide these survivors with skills training and materials to start their own business as a way to thank them. The survivors were very grateful for the support.