The Africa Faith and Justice Network (AFJN), African Great Lakes Action Network, American Friends Services Committee, Friends of the Congo, and Pax Christi USA invite you to a virtual "Book Discussion on Who are My People? Love, Violence, and Christianity in Sub-Saharan Africa" on Thursday, June 29, 2023 at 11:00 am EDT (US and Canada). This discussion will center around Emmanuel Katongole's 2022 book Who are My People? Love, Violence, and Christianity in Sub-Saharan Africa. The online event is free but registration is required.
Thursday, June 29, 2023
11:00 – 12:30 pm EDT (US and Canada)
3:00 – 4:30 pm (Accra)
4:00 – 5:30 pm (Abuja)
5:00 – 6:30 pm (Johannesburg)
6:00 – 7:30 pm (Nairobi)
---
---
Who are My People? Love, Violence, and Christianity in Sub-Saharan Africa
---
"Why do Africans kill their own people?" This troubling question, along with the thought-provoking query, "Is the blood of tribalism deeper than the waters of baptism?" confronted Rev Fr. Emmanuel Katongole. "Church leaders have always given an ethnic color to the Rwandan church instead of a national color. For instance, in the 1920s, Bishop Classe decided to give church privileges to the Tutsi, and the Hutu (firstcomers to the church in 1900) felt betrayed by missionaries from whom they expected help to get away from Tutsi temporal power (A. Rwandekwe a Witness of Rwandan 1994 Genocide).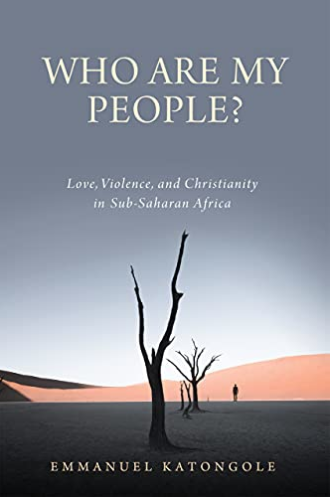 We invite you to embark on a profound exploration of African identity, Christianity, and the prevailing violence in Sub-Saharan Africa. In his impactful book, Who Are My People?, Katongole delves into the intricate issues surrounding African identity and its profound interconnection with Christianity. Through his compelling arguments, this theologian from Notre Dame University reveals a deep-seated crisis of belonging as the underlying cause of recurrent violence in modern Africa, emphasizing three distinct manifestations: ethnic, religious, and ecological violence. This interdisciplinary study draws upon the realms of philosophy, theology, peace studies, and African studies, offering a fresh perspective on Africa's challenges. It sheds light on inspiring examples of individuals and communities who strive to transcend violence through the transformative power of love.
Join us on this enlightening journey, where conventional narratives are questioned, critical thinking is encouraged, and a glimmer of hope for a brighter future in Africa emerges.
Here is a link to Fr. Katongole book Who are my People.
---
Program
---
Rev. Fr. Barwendé Médard Sané, SJ – Co-Founder, l'Institut de Recherche sur la Paix au Sahel and Sr. Fellow, AFJN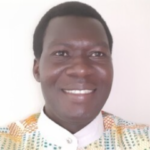 Fr. Sané, a Jesuit priest from Burkina Faso, is currently a Fellow at Africa Faith and Justice Network and co-founder of l'Institut de Recherche sur la Paix au Sahel. He completed his doctoral studies in Educational Leadership and Administration at the University of San Francisco in May, 2023. He holds a master's degree in Theology from Santa Clara University, a Bachelor of Arts in Philosophy from Université Loyola du Congo, and a Certificate in Public Policy Analysis from the London School of Economics. Fr. Sane is an expert in Environmental Justice, Peacebuilding, Leadership, Pan-Africanism, and Human Rights. He is also the author of seven books. His most recent publication is Manuel d'Education à la Paix en Afrique (2020).
---
Rev. Fr. Abdon Rwandekwe, SJ – Author and Jesuit Priest from Rwanda-Burundi Region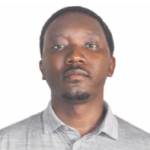 Fr. Rwandekwe, Author of Bishop Leon Paul Classe and the Paradigm Shift of Priesthood in Rwanda (2022), is a Jesuit priest from Rwanda-Burundi Region of the Society of Jesus. Currently, he is pursuing a doctorate in Education at the University of San Francisco, CA. Alongside his studies, he serves as a Lecturer at Arrupe Jesuit University in Harare, Zimbabwe. He holds a master's degree in "Educational Leadership and Policy" and another master's in "Theology and Church History," both from Boston College. He also holds a BA in "Philosophy of Education" from l'Université Catholique d'Afrique Centrale (Yaoundé-Cameroun) and a BA in "Theology and Humanities" from Hekima University College (Nairobi-Kenya).
---
Ms. Josephine Garnem – Board Member, Healey International Relief Foundation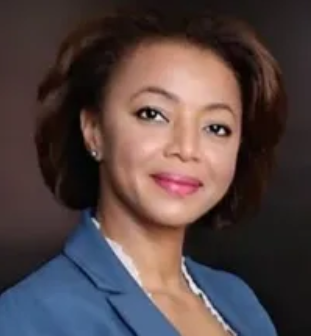 Ms. Garnem is the incoming Executive Director of Healey International Relief Foundation, and serves on the boards of the Center for Action and Contemplation, the Michael and Mauritia Patcha Foundation, and is on the national council for Pax Christi, USA. Ms. Garnem has over 26 years of experience in the international humanitarian sector, is an experienced leader and collaborator in community outreach, policy development, and cross-sector engagement strategies having served as a former director of Montgomery Moving Forward and the Continental Africa Liaison for Montgomery County Government's Office of Community Partnerships among other roles for the county.
She is also the Founder and CEO of Khalil Garnem Foundation, a nonprofit focused on providing equitable health care, education, and economic development to underprivileged communities in Sierra Leone. She leads volunteer diaspora medical, surgical, and training initiatives.
---
Moderator: Mr. Jacques Bahati – Policy Analyst, AFJN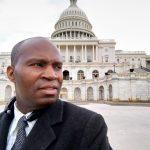 Mr. Bahati is a seasoned Policy Analyst with Africa Faith and Justice Network (AFJN), where he has served since 2007. He obtained an undergraduate degree in Philosophy from La Ruzizi in Bukavu/DRC in 2000, a Masters of Divinity in 2006, and a Masters of Arts in Ethics in 2007, both from Catholic Theological Union in Chicago. Bahati has a deep understanding of the complex social, economic, and political dynamics that underlie many of the challenges facing Africa today. He has written and spoken extensively on these issues, offering insightful analysis and pragmatic solutions. He is a passionate advocate for justice and fairness, and he fiercely opposes corruption in all its forms, dedicating his career to rooting out this pervasive problem in Africa.