The Africa Faith and Justice Network (AFJN), the Dominicans for Justice and Peace, and Talitha Kum Africa invite you to "Tackling Human Trafficking in Africa: Catholic Sisters Share Successful Advocacy Strategies" on April 5, 2023, 11:00 am (ET US and Canada). This virtual event will feature four Catholic sisters, trained in AFJN Women Empowerment Project advocacy workshops, who are utilizing their advocacy skills to end human trafficking in their communities.
By expanding their ministries of service to include engaging the public square, learn how the sisters' advocacy efforts have led to:
the rescue of trafficked girls
the arrest of traffickers
the closure of brothels
the enactment of new policies and legislation
the awakening of communities to the realities of trafficking and traffickers' tactics
Join AFJN and hear the powerful testimonies of these brave sisters who are at the forefront of the fight against human trafficking.
---
SPEAKERS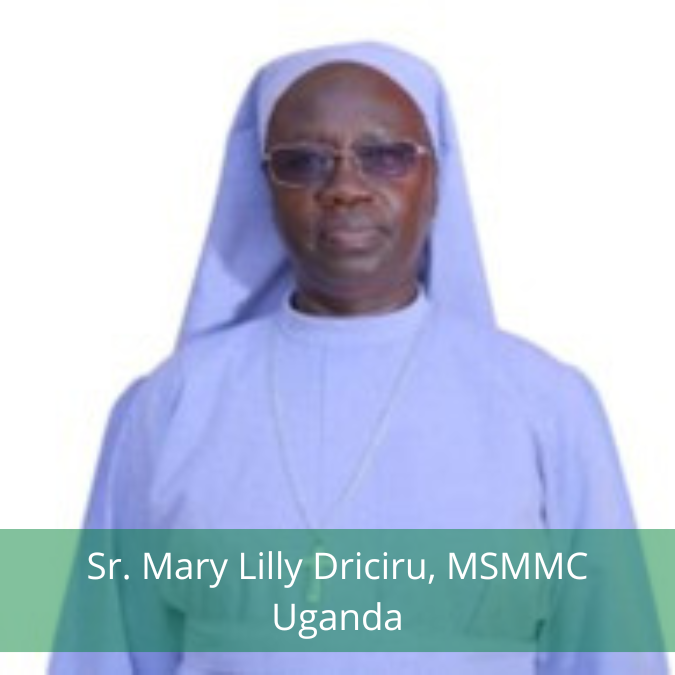 Sr. Mary Lilly Driciru, MSMMC – Uganda
Sr. Mary Lilly Driciru is a member of the Missionary Sisters of Mary Mother of the Church (MSMMC) a Ugandan by nationality; A communicator by profession (MA in communication and social sciences from Gregorian University Rome. Currently, Director of Communication at the Secretariat of the Association of Religious in Uganda (ARU), Coordinator AFJN and Talithakum Uganda an advocate for Social Justice.
---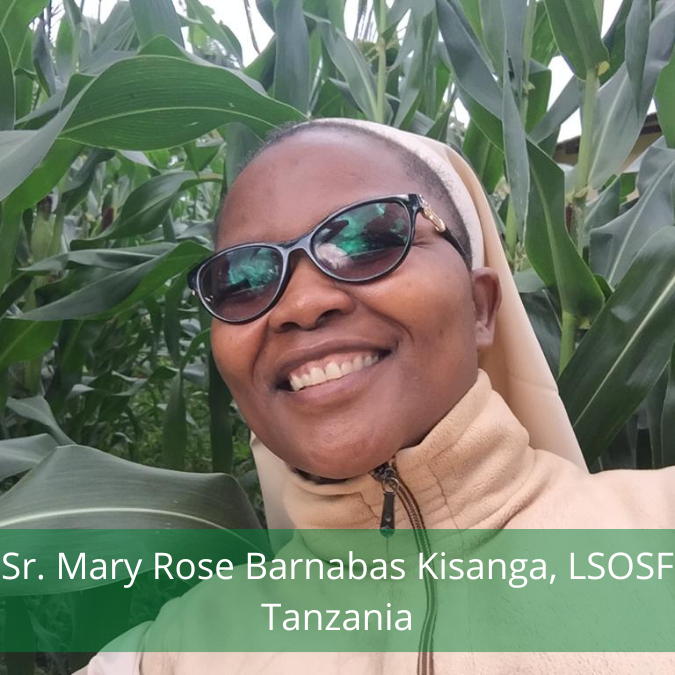 Sr. Mary Rose Barnabas Kisanga, LSOSF – Tanzania
Sr. Mary Rose Barnabas Kisanga is a member of the Little Sisters of St. Francis. Sr. Mary Rose is the Vocation Animator and the Child Protection Officer for her congregation in the North Eastern Region of Tanzania. Following her profession, Sr. Mary Rose served as the Deputy Head Teacher of a primary school before receiving her Secondary Education Diploma. Since then she has taught at a Maasai primary school, a minor seminary, and served as a Sacristan and an Accountant in a parish.
---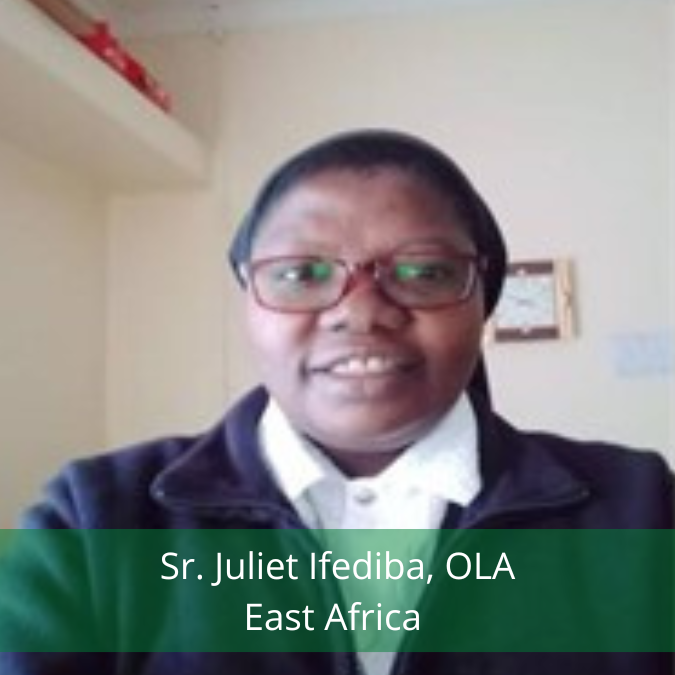 Sr. Juliet Ifediba, OLA – Nigeria
Sr. Juliet Ifediba is a member of the Congregation of Our Lady of Apostles sister in Nigeria. Sister is a Human Rights lawyer and peace active. She is currently studding Cannon Law at the Catholic University of East Africa.
---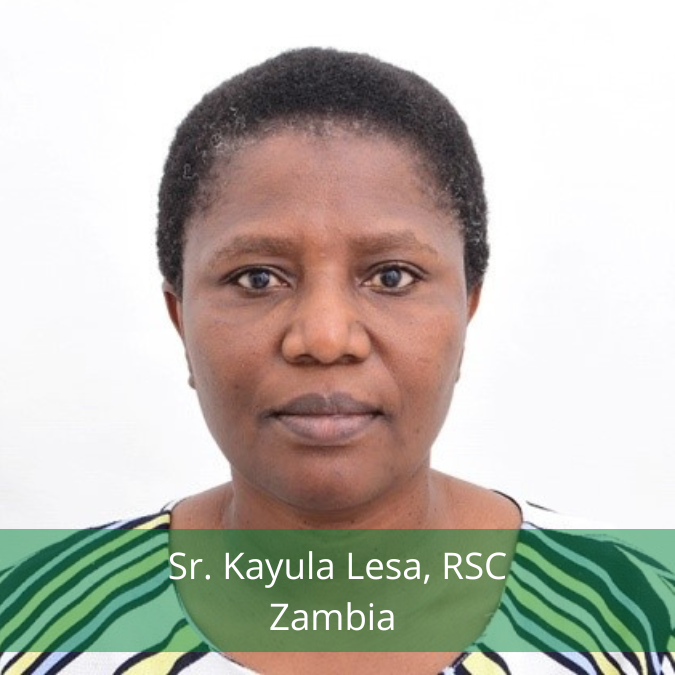 Sr. Kayula Lesa, RSC – Zambia
Sr. Kayula Lesa is from Zambia. She belongs to the Religious Sisters of Charity. Sister is the director for Talitha Kum Zambia a Network of Religious women working to end Human Trafficking. Sister has a Master of Science Degree in Development Studies from the School of Oriental and African Studies (SOAS), University of London.
---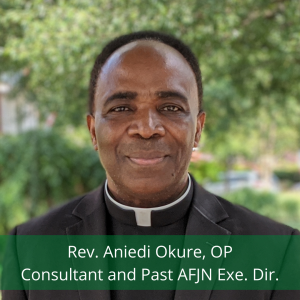 Fr. Aniedi Okure, OP – Rome
Moderator
Fr. Aniedi Okure, OP is a consultant for AFJN's Women Empowerment Project in Africa and the current General Promoter of Justice and Peace and Permanent Delegate to the United Nations for the Dominicans. Prior to becoming General Promoter, Fr. Aniedi served as the Executive Director of AFJN and as a Fellow at the Institute for Policy Research at The Catholic University of America.
---
BACKGROUND
The alarming surge in human trafficking in Africa has raised the specter of modern day slavery and an urgent call for action. According to the International Labor Organization, this $150 billion criminal enterprise is the third largest illegal activity behind drug trafficking and arms dealing. Major strides have been made but more work is needed, especially as traffickers devise new deceptive tactics to trap their victims. Catholic sisters have been at the forefront in confronting human trafficking in Uganda, Ghana, Nigeria, and Tanzania. The systemic change that the sisters are advocating for is often challenging and dangerous. By bringing our Catholic values and moral voice to bear in the public square, communities are awakened to the issue of human trafficking and lives are being saved.
---
EVENT FLIER