Please join us as we welcome Rev. John Bosco Lugonja, our newest fellow, to the Africa Faith and Justice Network (AFJN). His email address is lugonja@afjn.org.
---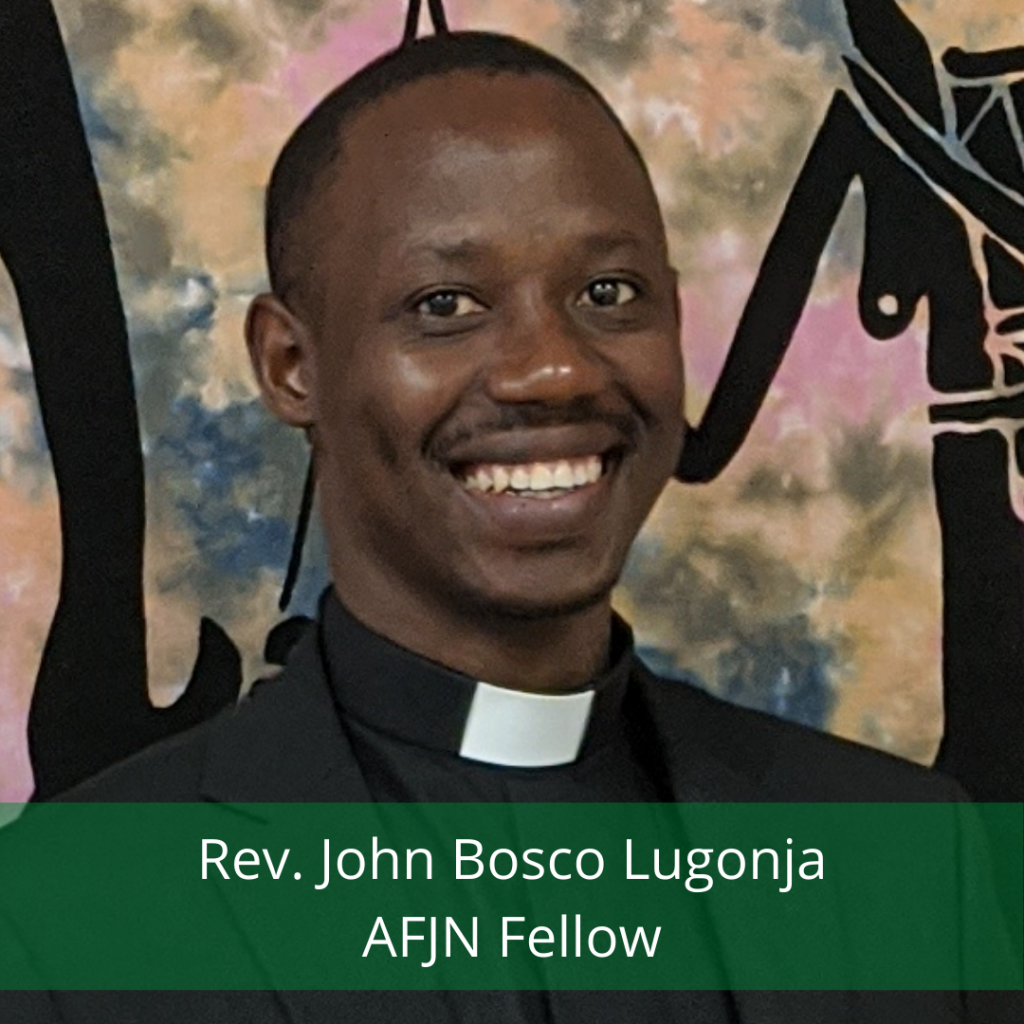 Rev. John Bosco Lugonja is a Catholic Priest incardinated in the Diocese of Kasana-Luweero, Uganda. He is a graduate student at the University of Notre Dame pursuing a Master of Arts degree in Global Affairs with a concentration in International Peace Studies.
He worked in the Treasury and in the Peace and Justice Departments of his home diocese. He has also served as pastor and associate pastor and has ministered to a wide range of people including Rwandan and South Sudanese refugees, displaced peoples and people in poverty. He holds a MA in theology from Makerere University, Uganda and BA degrees in philosophy and theology from Pontifical Urban University in Rome.
Rev. John Bosco is passionate about promoting sustainable peace and justice in society. He is also interested in topics of modern slavery, inter-relgious dialogue, ecumenism, environmental degradation and ecological violence. While at AFJN, John Bosco will major work on Labor laws and human trafficking in Uganda.