October 12, 2021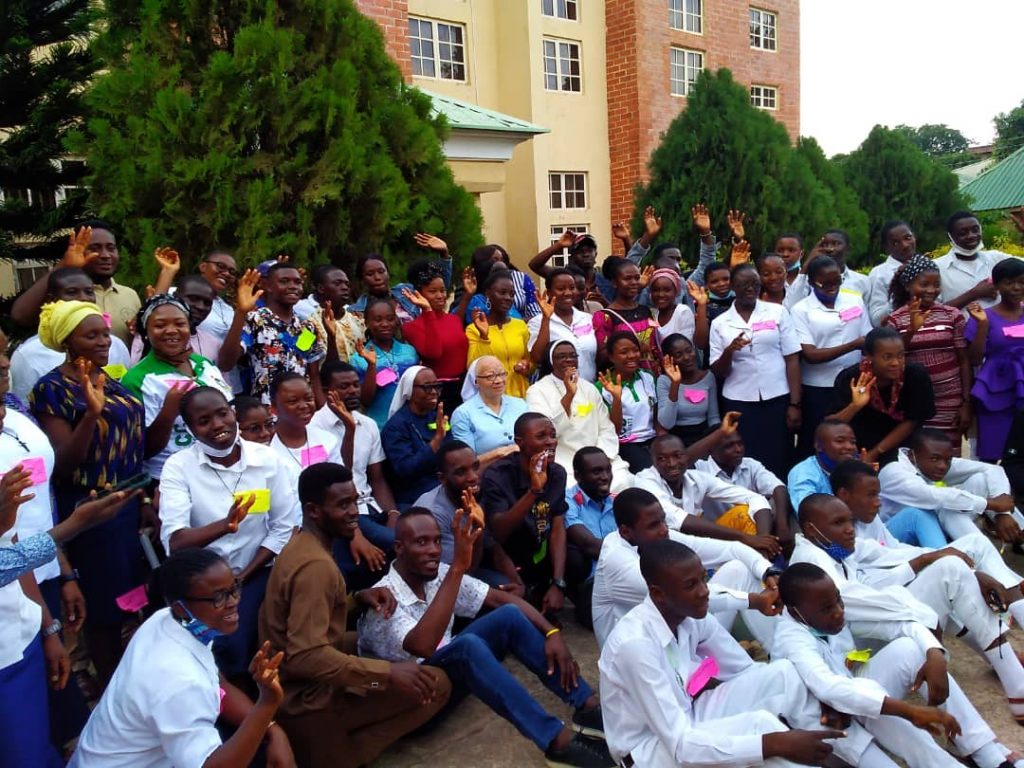 By: Ayo Adeyemi, AFJN Student Intern
The turbulent region of Jos is the capital of Nigeria's Plateau state located in the middle belt of the country. The city has seen a rampant history of bombings, kidnappings, riots, and other such violent activities. The 2001 riot took the lives of as many as 1,000 Jos residents. According to Jana Krause's paper titled: A Deadly Cycle: Ethno-Religious Conflict in Jos, Plateau State, Nigeria, somewhere from 4,000-7,000 Jos residents have been killed since then (Krause 9). "The number of internally displaced persons since 2001 peaked in 2004, with up to 220,000 people displaced (IRIN, 2005)" (Krause 9). As the title of the summary suggests, many of these tragedies in Jos are caused by prominent societal divisions.
The main division in Jos is caused by political, religious, and ethnic conflict in which the main aggressors are often young people. The youth in Jos suffer from high unemployment rates and marginalization from their community. They are also often targeted by security forces and respond with violent rioting and fall into crime, drug, and gang activity.
Experts have identified that a key part in ensuring peace and justice coming to the region of Jos, is the integration of young people into the peaceful response to conflict. The youth of Jos need to be incorporated into the social and economic sphere so they may participate in positive ways. An ex-gang member and young Jos resident, Benjamin Luther, articulated to Conciliation Resources what it is like for people in circumstances like his. Mr. Luther said, "I felt like nobody cared about me, and felt neglected. I was lost and felt there was no hope for the future. I've been involved in religious violence to defend my community and clashes between youth gangs."
Like Benjamin, the youth in Jos largely feel isolated by their communities and end up turning to gang culture in attempts to receive the support systems that their community does not provide them.
To integrate the youth into the process of restoring peace in a most violence-torn state, the Africa Faith and Justice Network (AFJN) organized a one-day remote and in-person advocacy training workshop titled: "Youth Arise and Shine, Now is Your Time" focusing on non-violence approach to conflict. The Catholic Sisters working in Jos area conference mobilized over one hundred youths from various communities in Jos to attend this training workshop to help the youth reflect on issues of incessant violence in the state and their local communities and the role of the youths in ending the endemic violence that has taken the lives of many young people in the state. At the training workshop, they were educated on positive change coming from nonviolent advocacy instead of rioting and terrorism. They were empowered and charged to go back to their communities to become agents of non-violent solutions to conflict. AFJN thanked the Dominican Sisters of Peace for supporting AFJN with funds for this training for reflection and action from the youth.
Sister Paulina Ogbonaya OP, one of the sisters who mobilized the AFJN youth in Jos, reflected on the role of the youth in conflicts saying, "the youth are being instigated to be the protagonists [of conflict], but at the same time they are the victims." The AFJN workshop aimed to unite youth under the cause of breaking this vicious cycle of alienated young people becoming both victims and aggressors in violent conflict. Another leader, Sister Teresa Okure, SHCJ, explained the need for the training workshop: "When [the youth] come together to reflect instead of react, they would be motivated to take positive action. They should be able to look at the future and not be desperate. They want to do something but they need a structure to do so."
A participant in the workshop, Anita Omangeni recounts what the program taught her: "Violence doesn't solve problems. Advocacy and unity [is] the core goal for peace in society. We should see one another as Nigerians, not different ethnic groups. We should see each other as one, created by one God." As Ms. Omangeni noted, the workshop promoted unity in despite of differences. John Samuel, gave deeper insight on how this goal was achieved stating, "AFJN targeted the youth, knowing that when they get the right information across, our whole society will be positively affected. At the end of the day it was more of an open conversation where we all shared our ideas."
Since attending the conference many of the participants have been bringing a positive impact into their communities. A group of participants have even organized themselves and spoke on a popular radio station in the Plateau region advocating for nonviolent solutions to conflicts. They are holding town hall meetings pledging with communities to disease from violence means of dealing with conflicts and adopt advocacy and dialogue as a way to resolve conflict. Some have been giving seminars in Plateau state, addressing issues of women violence in the family. Others have even held nonviolent rallies where they distributed flyers on a nonviolent approach, urging the youth to not engage in drugs and cultism.
As AFJN continues to mentor the youths we are planning to offer them another follow-up training program in hopes to increase the positive impact the young people are bringing to their communities.
Works Cited
Krause, Jana "A Deadly Cycle: Ethno-Religious Conflict in Jos, Plateau State, Nigeria – Nigeria." ReliefWeb.int, Reliefweb, 8 Nov. 2011, https://reliefweb.int/report/nigeria/deadly-cycle-ethno-religious-conflict-jos-plateau-state-nigeria.
Mohammed, Janet Adama. "Terror in Jos: Could Nigeria's Youth Be Key to Ending the Violence?" Terror in Jos: Could Nigeria's Youth Be Key to Ending the Violence? | Conciliation Resources, Conciliation Resources, 1 July 2014, https://www.c-r.org/news-and-views/comment/terror-jos-could-nigerias-youth-be-key-ending-violence.