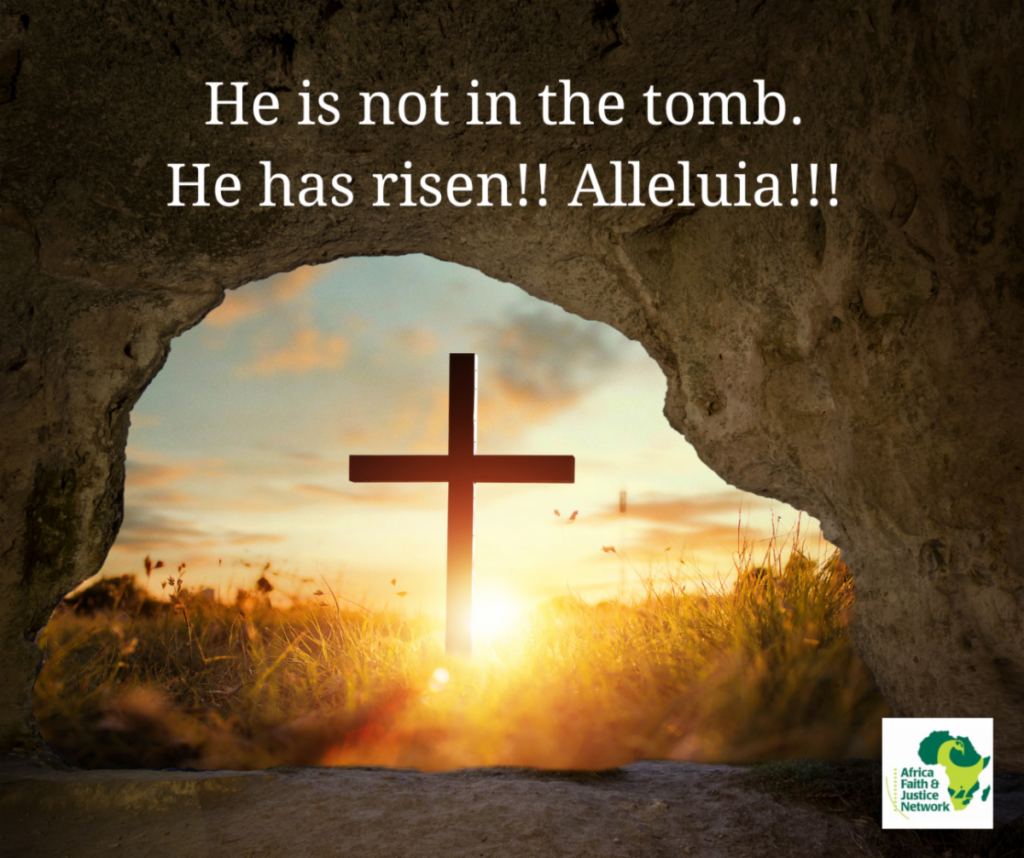 He is not in the tomb.
He has risen!!
Alleluia!!! 
---
Faith makes all things possible.
Blessed are those who have not seen and yet believed.
Let us live out the spirit of Easter
in faith, hope, and love.
Let us continue to serve one another, living joyfully in the spirit.
May God bless you and yours, this Easter Sunday!
– Africa Faith and Justice Network