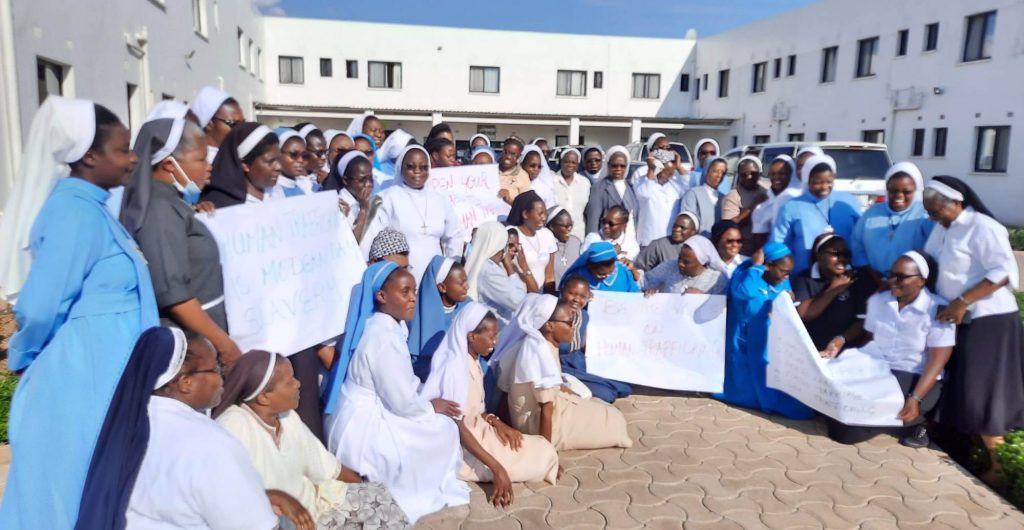 December 23, 2021
By Sr. Astridah Banda, OP
The workshop's theme was "Religious Vocation, Justice Ministry and Evangelization" and was held from 12-17th November 2021. They were beautiful sunny days in November 2021 when all roads led to City of Hope Training Center in Makeni – Lusaka. The training on social analysis and advocacy attracted 65 sister participants from 45 Congregations in Zambia.  To make our meeting spiced, we had Dominican Friar Fr. Taiwo, who could not resist to join the training.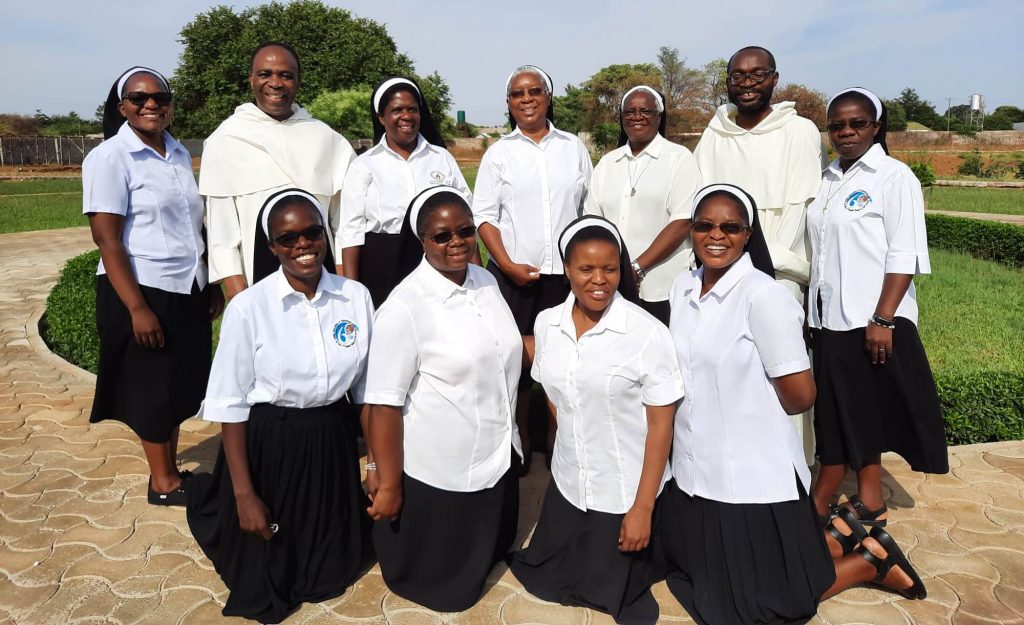 Sr. Eucharia Madueke and Fr. Aniedi Okure OP, took us through the training on contextual social analysis, techniques of advocacy and the call of religious to be advocates with full knowledge such that sisters felt engaged and fired up! By the end of day sisters were willing to march to the Parliament and meet the Members of Parliament to address the key concern identified in the workshop of which Human Trafficking was a key concern. It was amazing to see the collaboration, coordination and organization by the sisters who supported each other to make phone calls to radio stations, TV stations, Media Houses and Government offices as well as the Immigration offices to seek for audience so that WE the sisters can be the voice for the voiceless.  The sisters kept a slogan "IF WE DON'T SPEAK, WHO WILL SPEAK!"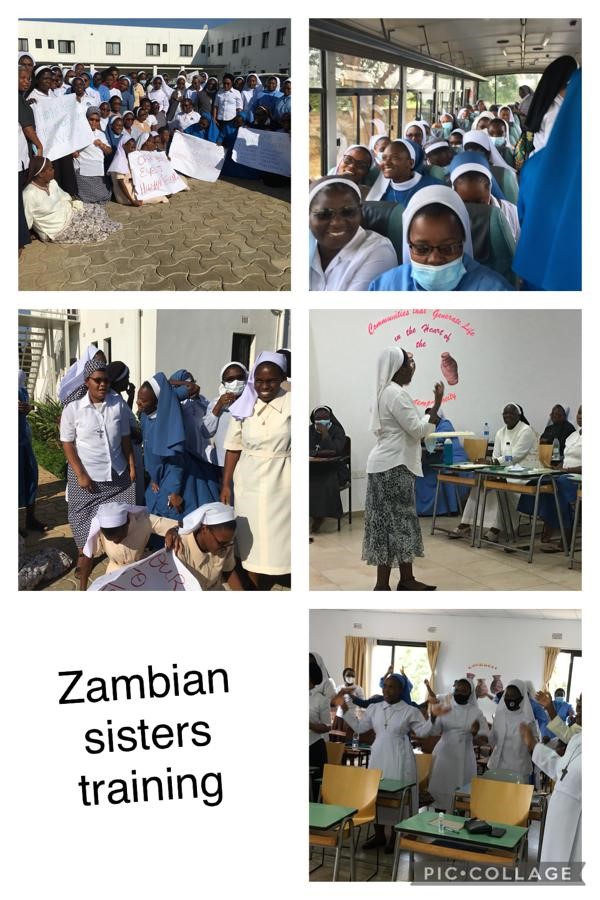 On day 3, the team arranged for a visit to an inter-city bus station to interact with an organization that tackles Human Trafficking across different cities in the neighboring countries. The team did a live Radio Program on Radio Maria Yatsani Voice to sensitize the community on Human Trafficking and made a recorded program on Loyola Television. In the afternoon, we issued a Press Statement that was broadcast on Loyola Television. Simply put, "Sisters were FIRED Up." We have created a WhatsApp group to maintain contact and share information. The WhatsApp platform has been very active since then.
Following the workshop, we have carried out other activities in our respective regions to sensitize people to the issues impacting our society. We have received a letter from the office of the Vice President, acknowledging our activities. The letter, sent through the President and Secretary General of ZAS states in part the Vice President "appreciates the initiative taken by the Zambian Association of Sisterhoods." She has also referred our activities to the attention of the "Permanent Secretary, Ministry of Home Affairs and Internal Security".