By Iman Mekonen
Edited by Ntama Bahati
Out of the 193 total United Nations (UN) Member states, 54 represent African countries. Only four women representing their own countries have addressed its General Assembly. This is an important forum for a head of state to not only represent their country internationally, but also to stand out by making the country's position on issues known on an international scale. 
Ellen Johnson Sirleaf
In 2006, Ellen Johnson Sirleaf as the President of Liberia, was the first African woman to address the General Assembly. Mrs. Sirleaf served as Liberia's president from 2006 – 2018. She was the first African woman to be democratically elected as the head of state.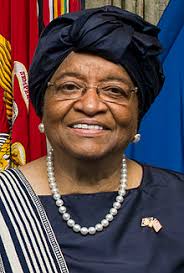 Leading up to her role in politics, Sirleaf served as the finance minister under the former dictatorial President of Liberia, Samuel K. Doe, who was in office from January 6, 1986 – September 9, 1990. She was vocal against Doe's regime and when running for a senate seat in 1985. She openly criticized the government, which led to her arrest and sentencing to 10 years in prison. In her time in exile, she became influential in international economics for financial institutions such as the World Bank and CitiBank.
In 2007 she was awarded the U.S. Presidential Medal of Freedom. She was also awarded the Nobel Peace Prize in 2011 "for non-violent struggle for the safety of women and for women's rights to full participation in peace-building work." In her last address to the U.N. General Assembly, she said that "the next generation must belong to women."
The three other African women head of states to address the U.N. General Assembly are Joyce Banda (Malawi), Catherine Samba-Panza (Central African Republic) and Sahle-Work Zewde (Ethiopia).
To learn more, read the sources below:
https://www.un.org/africarenewal/magazine/october-2020/first-african-women-leaders-address-un-general-assembly
https://en.wikipedia.org/wiki/Ellen_Johnson_Sirleaf
https://www.britannica.com/biography/Ellen-Johnson-Sirleaf
https://peacekeeping.un.org/en/role-of-general-assembly