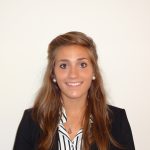 Erika De Leener
Erika De Leener was born in Milan, Italy but is of Belgian nationality and was raised in The Netherlands. She is pursuing a bachelor's degree in Biology at Pepperdine University, California. In early 2013 she spent four months in East Africa, volunteering at Ibaako Primary School in Busesa, Uganda and further travelled around Kenya and Tanzania. Her internship with Africa Faith and Justice Network is an exciting opportunity to develop her knowledge and understanding of the political status in African nations as well as learning more about what can be done to help the people of this beautiful continent. Her love for Africa has inspired her to help make a sustainable, political, social and economic change.
---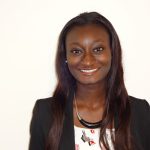 Marian Amonoo-Afari
Marian Amonoo-Afari was born and raised in Kumasi, Ghana. She is currently a student at Providence College in Providence, Rhode Island majoring in Global Studies as well as Political Science, with a concentration in International Relations. She taught classes in civic engagements and worked as a democracy coach to middle school students in Rhode Island, educating them on how to be politically involved in their communities. Marian has a strong interest in
human rights, women's rights, and the preservation of cultures in Africa and Southeast Asia. She is in Washington DC for the fall semester, studying International Law and Organization through American University's Washington Semester Program.
---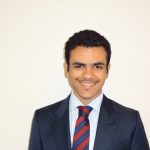 Mubarak Al Sabah
Mubarak Al Sabah was born and raised in Adan, Kuwait. He is pursuing a bachelor's degree in International Relations at the American University of Kuwait and currently part of Washington Semester Program at American University. He likes volunteering in community service programs and helping the disadvantaged, and has worked in numerous community and service programs in Kuwait. An avid reader and history enthusiast, Mubarak is excited to deepen his knowledge about history, governance and sovereignty issues in Africa. He hopes that a prestigious organization as the Africa Faith & Justice Network will bring him valuable experience and skills to contribute to a bright and prosperous future for the African people.